Strategic Placement Services' Executives

Steven H. Lanzoni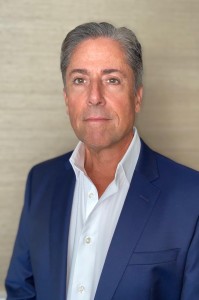 Steven H. Lanzoni is a co-founder of Strategic Placement Services, Inc. He serves as the company's Chief Operating Officer with primary responsibility for business development and overall sales management. Steve graduated from Boston University School of Management and started his career in finance with a global technology company. After various roles in corporate and divisional financial management, Steve entered the financial search industry in 1986 with a national search firm. After several years of national recognition for top sales production, Steve started Strategic Placement Services, Inc. in March 1994.
Today Steve focuses on servicing senior financial leadership roles within the life sciences/pharmaceutical industry with a particular emphasis on small to medium sized companies. He leads Strategic Placement Services, Inc.'s business development, sales and marketing efforts. Steve's ability to deliver high quality search services in a timely and effective manner has kept him consistently recognized as one of the area's leading life sciences financial search professionals.
Contact Steve directly at Steve@splacement.com

Lawrence C. Shumila, CPA
Lawrence C. Shumila, CPA is a co-founder of Strategic Placement Services, Inc. He graduated from Bentley University, and began his professional career with the Boston office of PricewaterhouseCoopers. In 1982 after four years in the commercial audit practice, Larry switched careers into financial search joining a national financial search firm. He serviced a wide variety of industries and clients through the high growth 1980's before starting Strategic Placement Services, Inc. in March 1994. Larry serves as its President with responsibility for candidate/client service and office administration.
With over 35 years of professional service experience in the New England marketplace, Larry practices the highest level of professional customer service. Over his career, he has built thousands of successful professional relationships within multiple industries.
Contact Larry directly at Larry@splacement.com.